Full Body Laser Hair Removal in Dubai (Bikini,Offers)
laser hair removal Dubai with DiolazeXL an industry leading laser that safely and gently eliminates unwanted hair ( laser hair removal Dubai ) .
Laser Hair Removal By Diolazexl inmode
Laser Hair Removal Dubai Marina
Best Laser Hair Removal in Dubai
BestLaser Hair Removal Dubai Marina
Laser Hair Removal Marina
A hair removal ( Laser Hair Removal Dubai ) solution offering peak power with optimal speed. Designed with state-of-the-art diode lasers, the DiolazeXL offers patients the most effective hair removal treatment. DiolazeXL has built-in safeguards to ensure that all sessions are comfortable and relatively pain-free. DiolazeXL targets coarse and stubborn hair, up to skin type VI.
Gold standard wavelength, pulsing and power for optimal results and maximal safety.
Reduction in clinician treatment time – powerful enough to target and treat even the most stubborn hair.
Virtually painless due to strong built in cooling.
Can treat up to skin type VI.
WHAT CAN DiolazeXL TREAT?
FACIAL HAIR
BODY HAIR
Destroys hair roots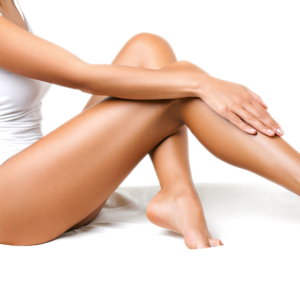 HOW DOES DIOLAZE XL WORK?
During
laser treatment
( Laser Hair Removal Dubai )
, a diode laser beam penetrates the skin to the hair
follicles
. The penetrating energy then heats the hair root, which in turn prevents future hair growth.
DiolazeXL 
( Laser Hair Removal Dubai )
has a built in
skin cooling
surface which is one of the largest of any hair removal device. This makes treatment more comfortable than other devices, with most patients even commenting that DiolazeXL is virtually painless.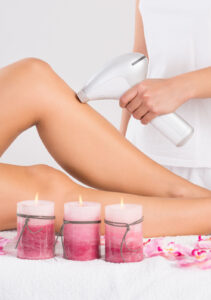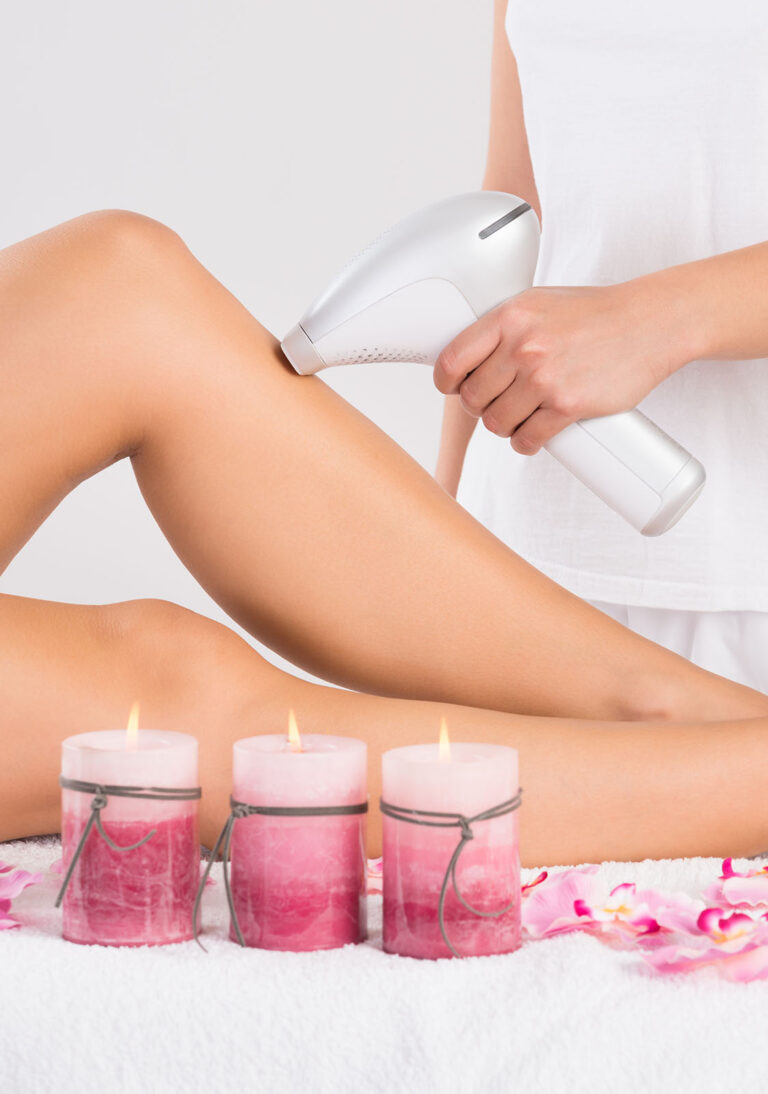 How many sessions does it take?
( Laser Hair Removal Dubai )
Hair is reduced with each treatment and results are visible after four to six sessions. The number of sessions varies
depending
on hair colour, hair type, body region and skin tone.
WHICH BODY REGIONS CAN BE TREATED?
DiolazeXL ( Laser Hair Removal Dubai ) is safe to use on most body areas with unwanted hair. Areas commonly treated include: bikini line, legs, arms, chest, back, shoulders, abdomen, neck, chin and sideburns.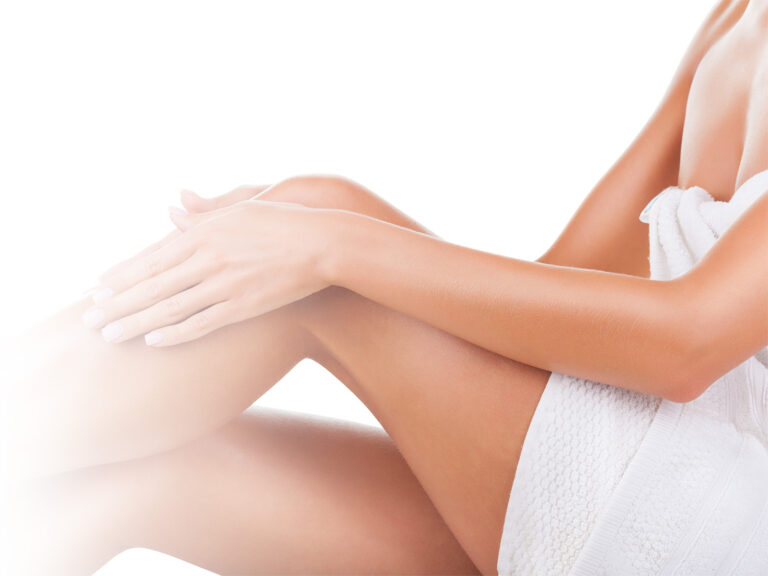 Laser hair removal Dubai price List
For information on the Laser hair removal Dubai price List, contact us at Serenity Beauty Clinic.
In addition to knowing the Laser hair removal Dubai price List, get our free consultation.
Laser hair removal in Dubai offers
If you are looking for Laser hair removal in Dubai offers, our clinic has special packages for you.
Contact us to know about these attractive offers.
Full body laser hair removal Dubai
Our special package called Full body laser hair removal in Dubai is the best package we recommend for you.
Because this package, along with laser hair removal for your whole body, will have special offers.
Don't miss this package (contact us now for full body laser).
Bikini laser hair removal Dubai
Bikini laser hair removal in Dubai is a noninvasive technique that concentrates light through an energy source so that is absorbed by the pigment or color within the hair follicle. This damages the follicle and can prevent regrowth of hair or cause thinning or lightening of hair.
Lasers can be useful for removing unwanted hair from the face, legs, arms, armpits, bikini area, and other areas.
Precision: Lasers can selectively target dark and coarse hair while not causing any damage to the skin of the covered areas.
Speed: Each laser pulse lasts a fraction of a second and can treat many hairs at once. The laser can treat about a quarter of the size of a dime per second. Small areas such as the upper lip can be treated in less than a minute, and large areas such as the back or legs may take up to an hour.
Prediction: Most people lose their hair completely after an average of three to seven sessions.
Are you looking to not waste your time waxing, shaving or working with tweezers? Laser hair removal is a very common choice for removing and reducing unwanted hair on the face, arms, legs, back, bikini area, and underarms.
However, the name "hair removal" is actually a bit misleading, because the FDA says that laser hair removal is only effective at reducing about 80% of your hair, not removing it completely. take away The good news is, the hair that grows back is usually very thin and much less noticeable.
Hair laser is most effective when you have fair skin and dark hair, but for darker skin and tan, the Alexandrite Elite Plus laser works just as well thanks to having two wavelengths.
For people with darker skin, laser hair removal can be safely done with the right machine, although according to plastic surgeon Dr. Steven Williams, there are many laser machines that can cause skin blemishes. darker, so it is recommended to consult your doctor before treatment.
If your hair is blonde, there is a possibility that some laser hair devices will not work well for you. You may want to use electrolysis instead of laser. Not sure what type of treatment is right for you? You can discuss your questions and concerns with the skin and hair specialist before lasering.
Most of us have heard about laser hair removal. Some consider it a miracle, some say it is useless, and some are afraid of the laser and its side effects! Anyway, it is a laser and you can cut stone and iron with it! If you are not familiar with lasers, think it is useless, have had an unpleasant experience before, or are among those who are afraid of the complications and dangers of lasers, this article is for you.
Here, we have reviewed everything related to laser hair removal, told the facts and tried to have a useful disambiguation.
What is laser hair removal?
We don't want to bother you with the scientific topics of lasers, but it is good to have a general idea of how lasers work and how they work.
A laser is a light beam. However, the light has special physical characteristics and is very energetic. Lasers have many uses in medicine and industry. Lasers are used in industry for cutting and engraving and in medicine for various surgeries such as eye surgery (LASIK).
Laser is a science and technology. That is, depending on its application, you can include special features in it and optimize it to perform a specific task. Laser hair removal is precisely designed to remove unwanted hair without affecting other parts of the skin and body.
Different lasers are used to remove unwanted hair. Alexandrite, Nd:YAG and diode technologies are among the most used lasers for hair removal. These lasers are different in terms of application. For example, alexandrite is more effective for those with light skin and Nd:YAG is used more for dark skin. This practical difference is due to the difference in physical properties of lasers such as frequency and wavelength.
The laser affects the follicles. Laser hair removal is designed to heat the hair bulb and damage the follicles. Follicles are small organs inside the skin that produce body hair. When the hair follicle and bulb are damaged, hair growth stops forever.
The laser inflicts selective damage. The important point is that the heat of the laser causes the follicles to be damaged and disabled, but this damage is completely selective. It means that there is no damage to the skin and tissues adjacent to the follicle at the same time. Of course, sometimes the skin is damaged due to the error of the operator. We have reviewed these issues in the section on the side effects of laser hair removal.
Laser reduces unwanted hair permanently. This method can remove between 70 and 90% of unwanted hair forever. For this reason, scientifically, we say that laser causes a permanent reduction of unwanted hair and not a permanent removal of unwanted hair. Because we cannot remove 100% of unwanted hair in one treatment period. But those 70 to 90 percent that have been removed will never grow again.
Applications of laser hair removal
Laser hair removal can be used anywhere on the body. Of course, there are more referrals for laser for some parts of the body. For example, bikini and genital area lasers and facial hair lasers are more common in women. In men, armpit hair laser, beard line laser, back hair and neck hair are mostly done. However, the laser method is so flexible, fast and effective that the entire body can be lasered in less than an hour in one session.
No matter how limited or wide the treated area is (whether it's just the back of the lip or the whole body laser), to effectively remove or reduce unwanted hair, you need to complete a course of treatment. This course usually includes 4 to 6 laser sessions with intervals of about 6 weeks.
Laser hair removal for bikini and genital area (vagina)
Removing excess hair from the bikini area is a lot of trouble. If you shave this area with a razor, you have to do it every 3-4 days, take great care not to scar this sensitive area, deal with the breakouts that follow, and finally endure the itchiness of newly sprouted hair. do.
If you have resorted to waxing, you must know that you have experienced the embarrassing moments of getting naked in front of the epilator and you know that sometimes waxing the bikini area can be very painful.
Instead, laser hair removal is a painless and permanent solution to get rid of bikini and genital hair.
Comparison with bikini area electrolysis
Laser is performed without inserting a needle into the skin. The laser is radiated to the surface of the skin and penetrates deep into the skin without any wound or hole. Electrolysis can permanently remove all the hair in the area, but the laser does not permanently remove 70-90% of the hair in each treatment period. Laser is faster and can treat the entire bikini area in 6-7 sessions, but electrolysis sometimes takes up to 2 years. Each session of laser bikini hair removal takes a few minutes, but electrolysis is much longer.
Does the bikini laser hurt?
You may experience some pain, but not so much that it is unbearable. Most clients describe the laser pain as a rubber band hitting the skin. Many of our clients feel no pain at all and say that their skin only tingles a little. In general, less than 1% of clients need anesthetic creams.
What are the dangers of laser bikini?
In any case, all cosmetic medical treatment methods have risks, but in the case of bikini hair removal laser, the risks and side effects are very limited. Laser can cause scars, burns, changes in skin color and pimples. These risks largely depend on the skill of the operator.
Side effects of bikini laser
The good news is that if the lasered area is not exposed to the sun, the side effects of the bikini laser are almost zero. So as long as you don't go to the solarium after the laser and don't sunbathe, you probably won't have any side effects. You should also know that laser has almost no long-term side effects.
Does Beezer cause infertility?
We are also aware of the rumor of infertility due to laser hair removal in the bikini area. But you should know that the laser light penetrates the skin only a few millimeters and does not come close to the ovaries to cause any damage. So don't worry about that at all.
The best bikini area laser center
Be sure to do a thorough research on the center you are interested in. Although laser is a safe method of permanent hair removal, its safety and minimal complications depend on who is doing it.
Usually, the laser is performed by an operator, but a specialist doctor must supervise the overall process and be present at that center. Of course, at the White House Clinic, a laser is also performed by a skin and hair specialist at your request. All laser operators at the White House Clinic have the necessary qualifications, expertise and skills to do this work. Also, our specialist doctors are present in the clinic and continuously monitor the laser activities.
Have Questions? Get a Free Consultation!
Just Submit Your Details & We'll Be In Touch Shortly.