Selecting the best hair-removal laser clinic
Consumers are being bombarded with exclusive offers for the removal of laser hair, but few know how to judge these offers as the price is just one of several variables to consider.
Who oversees the therapy?
Where the laser technician needs consultation or advice, a dermatologist or plastic surgeon should be present in the premises during the procedure. Many clinics have one physician in many centers, a practice that helps clinics and allows them to lower their rates even further but which is immoral and illegal and difficult to police.
Who's the operator of the laser?
A nurse  will operate hair removal lasers provided that they have obtained a short course, attended lectures and passed a test for some days. However the application takes a lot more time to become a true expert. Inexperienced operators prefer to dial the energy released carefully during their learning curve so they are not able to burn their skin. However they do not give the hair follicles enough energy, they have an energy that can stimulate hair follicles and therefore the patient gets more hair rather than less.
What form is available in the clinic?
Pale skin requires a laser that is different from dark skin. After a few sessions the hair becomes thinner and lighter, even though the patient begins with the right skin-colored laser, which involves the other and costly laser called a Q switch.
How painful and safe?
Apart from the number of different lasers in a facility, some are far more painful than others and some are too sluggish to be used for the full removal of hair. Overall, Candela  (Gentel-Yag and Gentle-Max) and Cynosure are the two best companies on the market for  hair removal. In the dark skin, the skin must be cooled in order to stop pigmentation or burning (dark spots).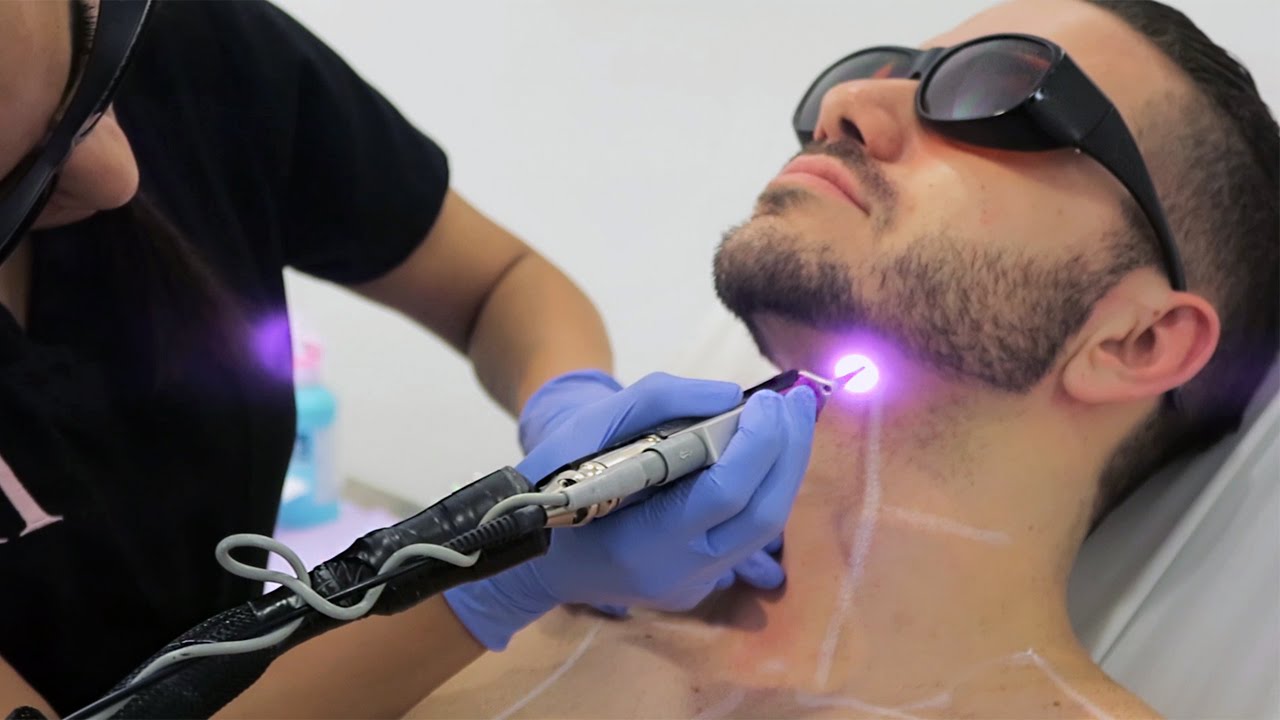 In addition to hair reduction, what other lasers does the center have?
It is simpler and better to cover all your skin imperfections with a core of confidence and an operator who knows your skin and your needs. Many lasers are now available for skin rejuvenation, skin strain, evening skin and skin tone, fat reduction without surgery and birth canal reparation after several deliveries. Other processes, such as hydrofacials, Botox and fillers, PRP for loss of hair, dark circles around the eyes, injections into the stem cells of your own fat and non-chirurgical facelifts, using strings and latest Thermage and Fraxel versions are a major benefit. Your clinic will also extend other services at a fair rate once you are a regular client. First of all, you should get truthful advice from your doctor or operator.