veneers Dubai , Marina, make your teeth clear and neat with veneers in Dubai. Contact us to have beautiful teeth by veneers Dubai.
Dental veneers Dubai By Serenity
Best Veneers Dubai Marina
Best Clinic veneers dubai
Serenity is the best clinic for Veneers Dubai , contact the clinic to find out about Veneers Dubai.
Dental Veneers Dubai Big Offers Up To 30%
veneers in dubai
Porcelain Veneer
A porcelain Veneers Dubai is a thin shell that is custom-made to fit on the tooth.
veneers in dubai
Benefits of porcelain veneers Dubai:
they are strong and long-lasting
they have a natural-looking surface
less tooth enamel needs to be removed than with a crown or cap
they don't stain easily
veneers in dubai
Steps to place porcelain veneer:
To prepare the teeth, the dentist usually removes a small amount of enamel from the front and sides of the teeth. This makes room for the Veneers Dubai so that your teeth look natural.
The dentist makes an impression, or mold, of the prepared teeth. The dentist also decides on the Veneers Dubai shade that will be best for your smile.
The impression is sent to a dental lab that custom-makes the porcelain veneers to fit your teeth. This may take several days. The dentist may give you temporary veneers to wear in the meantime.
At the next visit, the dentist places the veneers on the teeth to check the fit and shape. After any adjustments, the teeth are cleaned and the veneers are bonded to the tooth.
Further changes may be made at a later appointment.
Dental veneers are wafer-thin, custom-made shells of tooth-colored materials designed to cover the front surface of teeth to improve your appearance. These shells are bonded to the front of the teeth changing their color, shape, size, or length.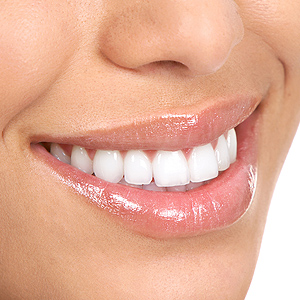 Getting a dental veneer usually requires three trips to the dentist one for a consultation and two to make and apply the veneers. One tooth or many teeth can undergo the veneering process at the same time.
If you want to improve your smile, dental veneers are a simple option. Veneers are thin coverings that are placed over the front (visible) part of the tooth. They look like natural teeth. Veneers Dental Treatment can be used to correct a wide range of dental issues, such as:
teeth that are stained and can't be whitened by bleaching
chipped or worn teeth
crooked or misshapen teeth
uneven spaces or a large gap between the upper front teeth
Veneers are made of either porcelain or composite resin material. Your dentist will help you choose the material that is best for you. Each type of veneer has its own benefits. Veneers can last for more than a decade, depending on the type of veneer you choose, making them a semipermanent investment that can make you more confident in your smile.
Your teeth and gums must be healthy before you get veneers Dubai. Your dentist can treat any disease or decay before your veneers are placed.
Veneers are not always a good choice for patients who clench or grind their teeth, because the thin veneers may chip or break. If you clench or grind your teeth, your dentist may suggest you wear a plastic dental night guard while sleeping.
As with all your dental care, discuss all your expectations and treatment options with your dentist. Regular dental visits are a must for keeping your teeth and gums healthy.
Veneers Dubai generally last between 7 and 15 years. After this time, the veneers would need to be replaced.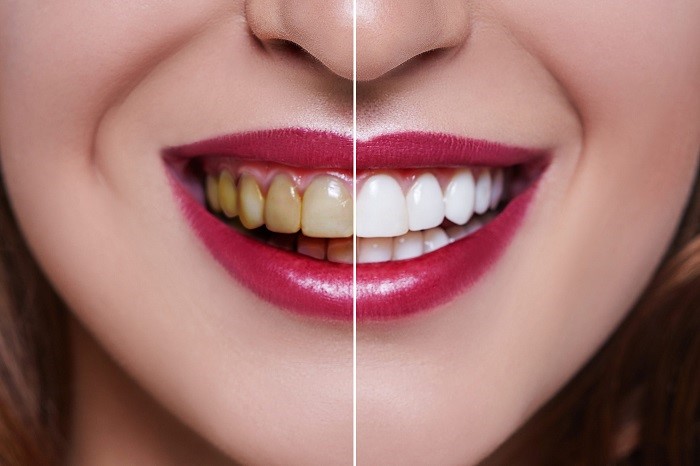 Dental veneers Dubai do not require any special care. Continue to follow good oral hygiene practices, including brushing, flossing, and rinsing with an antiseptic mouthwash as you normally would.
Have Questions? Get a Free Consultation!
Just Submit Your Details & We'll Be In Touch Shortly.
veneers in dubai
Veneers Dubai are thin coverings that are placed over the front (visible) part of the tooth.
veneers in dubai
They look like natural teeth. Veneers Dubai can be used to correct a wide range of dental issues, such as: teeth that are stained and can't be whitened by bleaching.
veneers in dubai
Veneers Dubai aren't often covered by insurance because they're considered a cosmetic procedure. In general, you can expect to pay between $925 and $2,500 per tooth, according to the American Dental Association.
veneers in dubai
Composite veneer cost around $400 to $2,000 per tooth and last between 5 to 7 years.
veneers in dubai
It depends on which type of veneer you have, with proper care and attention: composite bonding Veneers Dubai typically last 5-7 years. porcelain veneer typically last 10-15 years.
veneers in dubai
One of the most asked questions we receive at Burkburnett Family Dental about porcelain veneer is if they ruin your teeth. As one of the most popular cosmetic dentistry treatments, we receive this question quite often. Simply put, the answer is no. PorcelainVeneers Dubai don't ruin your teeth.
veneers in dubai
Veneer Are Permanent And Are Not Meant To Be Removed
Veneers Dubai are permanent. They are designed to remain in place for the rest of your life. They usually last between 10-20 years, and if one of your veneer ever loosens, wears out, or breaks, you'll need to have it replaced. You can never have the treatment reversed.
veneers in dubai
Yes, the dentist must shave your enamel for porcelain or composite Veneers Dubai. Enamel is the hard, white outer layer of your tooth. Getting shaved teeth for veneer is a permanent process because enamel can't regrow—once enamel is removed, it's gone forever.
veneers in dubai
Probably not, because veneer are indistinguishable from natural teeth when applied by a skilled cosmetic dentist. Miley Cyrus, Demi Moore, Tom Cruise and Nicolas Cage are just a few of many celebrities rumored to have dental veneers Dubai. For a camera-worthy smile like these celebrities, get in touch with Dr.
Simply put, dental implants replace missing teeth and veneer provide an enhancement to your smile by improving aesthetics. If you have teeth that are healthy but have cosmetic issues such as stains, chips or gaps, veneer are a great option to give you a beautiful smile in a short amount of time.
Dental lumineers are suitable to treat discolored and unusually shaped teeth. They are smooth and slick to touch. Lumineers are transparent than porcelain veneer.
It is why they are a better solution if you have severely discolored teeth.
Veneers Dubai are a great way to improve your smile, especially if your teeth are chipped, malformed, very discolored or will not and cannot be whitened. The pros of veneer are that they can be done in only two visits, the color easily changes, and the porcelain has the real look of teeth and will not stain.
Thanks to CEREC (Chairside Economical Restoration of Esthetic Ceramics) technology, it is actually possible for you to have a cosmetic makeover, including veneer, in one day. While it is not possible for every case to be done in one day, Dr. Azita offers same day cosmetic dentistry to hundreds of his patients.
Veneer can be removed and leave the tooth somewhat intact depending on the skill of the dentist, but there should not be any reason to do this.
If the consultation with your dentist was comprehensive and your veneer were high quality and properly fitted to begin with, they shouldn't need to be removed anytime soon.
There are generally eight dental veneer in a full set. These restorations are designed as a cosmetic—and not a structural—solution, and so they're reserved for the eight teeth that are most prominently visible on the upper jaw: the central and lateral incisors, canines, and first premolars.
Cons of Veneer
Veneer are permanent.
They can make teeth a bit more sensitive to heat and cold.
While porcelain veneer are less susceptible to staining, composite veneer may stain.
Veneer aren't a solution for failing teeth. Talk with your dentist about other options such as crowns.
With proper care, your porcelain veneer will stay pearly white for as long as ten years, and by then, it will be time for the recommend repair or replacement of your veneer.
Porcelain veneer are irreversible as they require the natural teeth to be filed down to make room for the veneer, and once the enamel is cut down it doesn't grow back.
Dental crowns are typically the best option if your tooth is very damaged, has a large filling, or has undergone a root canal, since the tooth enamel is more compromised and will need better protection. Porcelain veneer, on the other hand, are best for purely cosmetic purposes.
Veneer and crowns are both dental restoration methods that can improve the look and function of your teeth. The main difference is that a veneer covers only the front of your tooth and a crown covers the entire tooth. Dental restoration procedures are costly, so it's important to know which one may be best for you.
No! Most patients report no pain or discomfort at all during treatment. This is because the procedure is minimally-invasive. The only preparation required for veneers is the removal of a thin layer of enamel from your teeth.
As mentioned before, dental veneer are considered to be a cosmetic dental procedure by insurance companies. So, regular insurance coverage doesn't pay you upon receiving dental veneer treatment.
She didn't get veneer until she was around the age of 17 and touring. Veneer covered some alignment issues, made her teeth appear longer, and also brightened her teeth many shades.
Pia Wurtzbach leads the top bill, wearing CAD veneer that gave her that winning Miss Universe smile.
These are very popular amongst celebrities because of their incredible results. Veneer are thin, strong shells that are custom-made from dental porcelain to cover the front surface of your teeth. They can fix small cracks, chips, gaps, and discoloration all at once.
The short answer is no; veneer can't replace missing teeth. To have a dental veneer placed, there needs to be a tooth there in the first place.
A different type of veneer, called Lumineers, are a brand of veneer only offered by some dentists and manufactured by DenMat dental laboratory. Lumineers are thinner, cheaper, and faster to apply.
Dental implants cost vs. veneer are typically more expensive. However, veneer should not be considered a cheap option. Because they are crafted for the most natural possible appearance and custom-fit to your individual teeth, you can expect to pay more than you would for removable dentures.
Veneer are not reversible. They can be redone — indeed, they typically need redoing in 10 to 20 years, when they weaken or crack.
But because their placement requires the removal of tooth enamel, they cannot simply be removed.
Veneer can be applied to teeth that are crooked, or teeth that are otherwise uneven or differently shaped to each other.
Overbites and underbites are no problem either: veneer can still be applied. In sum, you do not need a perfectly straight and even bite before veneer are applied.
One of the best things about veneer is that they are incredibly durable. Most veneers are made of porcelain, which you may think of as delicate material when you think of porcelain dolls or the like. However, when the thin porcelain veneer are bonded to your teeth, the materials becomes as strong as your real teeth.
So, to summarize, if you have cavities, gingivitis or broken teeth, you are not a good candidate for dental veneer. No dentist can place porcelain veneer on teeth or gums that are not healthy. However, if you treat and correct these problems, you will become a perfect candidate for veneer.
The last thing you want or would expect is for a cosmetic dentistry solution like veneer to cause foul odours, but there is a connection. No, veneer do not cause bad smells in your mouth. Foul smells can develop around the edges of veneer if you neglect your oral hygiene.
One time when veneers might now work is when teeth are very worn down from grinding them. If the teeth are too worn down, it makes it challenging for the veneer to adhere to the surface of the tooth. If you have large gaps in your teeth, it might be necessary to first have some orthodontic work done.
veneers in dubai