LPG treatment , also known as LipoMassage, is a natural and non-invasive method for body contouring. LPG reactivates the fat release process (also known as lipolysis) using mechanical rollers to massage the body. This released fat is converted into a source of energy for the muscles, and the lipomassage technique reactivates collagen and elastin production, resulting in smoother, firmer skin.  
The popular treatment stimulates fat cells in the body to help you:
Lose fat faster
Firm and smooth any flabby skin
Reduce cellulite
Moreover, it works wonders for body shaping, because you get to choose the areas you want to target. (Unlike exercise and diet, where you have no control over which part of your body you lose weight from).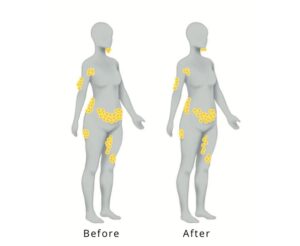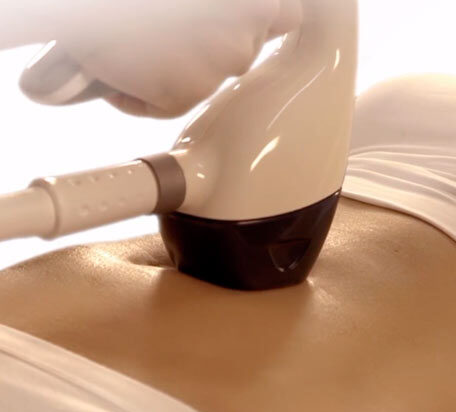 VelaShape is a non-invasive body contouring treatment for circumferential and cellulite reduction. VelaShape enables you to successfully achieve a toned, contoured and well-shaped body; making you look and feel more youthful. It provides dramatic results without downtime or significant discomfort.
VelaShape technology combines infrared light, bi-polar radio frequency energy and vacuum, which cause deep heating of the fat cells, their surrounding connective tissue and the underlying dermal collagen fibers. This type of efficient heating and vacuum stimulates the growth of new and better collagen and elastin which results in localized reduction in skin laxity, body volume, and an overall improvement in skin structure and texture.
III. Anti-Cellulite Massage
Anti – Cellulite massage is a massage method which is applied in order to reduce and eliminate cellulite and bring the skin to healthy state. This treatment improves blood and lymph circulation and helps fill tissues with purifying oxygen.
As cellulite is related to the subcutaneous tissue and blood circulation, the most effective solution to increase and accelerate circulation on that area is massage. As the circulation rate increases, the skin will have a healthier and brighter appearance.
In this way, the growth of cellulite formed can be prevented as well as the process of disintegration of cellulite is supported.
Have Questions? Get a Free Consultation!
Just Submit Your Details & We'll Be In Touch Shortly.